3 tags
2 tags
Pagod.
Ang sakit ng mata ko ngayon. Nagka-rashes nanaman cheeks ko.. Laging gnun pag umiiyak ako.  Past few days, parang laging may something na hindi nag tturn out ng okay for me. Lagi ko naiisip mag lalabas ako ng sama ng loob or sakit or rant dito sa tumblr, pero the pain quickly stores itself within me para d ko na sya maramdaman. Pero since kahapon, nag ooverflow na yung storage. Kanina naramdaman...
1 tag
FCKIN FREELOADERS.
"Onting teamwork naman puta. Hinahayaan gumawa yung isa tapos ikaw gagawa ng iba. Humihingi ng onting tulong, wala. Nilalaktawan lang. puta. sige kayo mag edit lahat. punyeta. may specific work na inako, biglang namili ng iba n mas convenient. puta." I wanted to put this as my stat in FB but I was concerned that  people might react to it. Well fck. I hate fcking freeloaders. puta.
Ewan.
Di ko na alam. Minsan nawawalan na lang ako ng gana. Ayoko na lang mag react. Napapagod na ko. Pagod na pagod na. Ka-sama naman ng loob to.
4 tags
SONA
I WILL NEVER EAT CHOCOLATES. kidding. But, I won't eat too much chocolates. As in ung 2 pcs a week. Nakakasakit. <//3 Last Thursday, ate some Ferrero, then at the evening, watched Jessica Sanchez Live in Araneta. Drank a large iced tea. Then boom! The next day, couldn't go to school because my throat hurts! But I went to my 2nd class though at 4pm. I started having colds. Saturday,...
2 tags
Things I love.
1. Sky 2. Cats. 3. Galaxy inspired stuff 4. Smell of dawn 5. Bow and arrows  
3 tags
Bad.
Today started okay. I have been quiet, calm and "gentle". And when dismissal from school came, I said something idiotic to friend1 during our commute home. I said a joke about how friend2 of ours (who was also in the train) doesn't care if all the other dogs they own die instead of a certain dog who just died a few days ago(probably because this dog was closest to her..but...
1 tag
3 tags
Everything feels so fckin distant.
WARNING: Rant ahead. Today I feel so pissed at everything. If not pissed, uninterested or indifferent. -_- 1. Lately I've been getting the feeling that my closest friends don't want to talk to me. Particularly this person whom I thought I could be open with. I thought the ice has melted but lately it doesn't feel that way. It doesn't feel im close with that person. I may...
3 tags
1 tag
Inertia
The title is totally irrelevant to this post. Wala kasi ako maisip na title kaya yan na lang. At malabo kasi akong tao. Napikon nanaman ako for some reason. Wala lang. Di ko gets bakit nakaka pikon ung tinutulungan mo na nga ung tao, tapos sasabihin sayo "wag na" bwisit. OKAYYYY edi hindi. Ewan ko. Nawalan na ko ng gana. Kairita. Oo sorry na, di na kita natulungan dun sa isang bagay,...
4 tags
Meh.
So, looking for a place to accomplish my OJT is quite difficult. You have so many competitorssssssssssss. And it's a 100% possibility that a lot of them are better than you. But that's fine! What's important is, somehow, I get to be accepted at some awesome or good (if not great) company for maximum learning potential. Lols. But anyway, I think the worst is over. Because the...
1 tag
Psychology Blog (Neurolove/psych-facts): How to... →
psych-facts: onlinecounsellingcollege: 1. Notice when you are slipping into negative, absolutist ways of thinking where you think the worst of yourself, your life and your future. 2. Recognise that these are habitual ways of thinking. It's what you always think when you start to feel bad. 3. Be aware… Must keep this here. Will print this stuff in the future for reference.
2 tags
8 tags
1 tag
2 tags
3 tags
4 tags
3 tags
Fukkireta!! LSS~ :))) →
Hectic.
SOBRANG NO FUN, NO GAMES FOR THIS SEM. Finally na Regular na ko sa block ko ngayon, ganto pala feeling ng punong puno ang sched. HAHA At some point nakakaumay na. Pero gusto ko talaga adprac. Somehow ung "The Gold Standard" is being raised. Pati tuloy ako napa interactive. Mejo chinagaan ko ng onti ung plate kong yun. Hopefully maging okay naman grade ko dun. Sometimes nagiging OC...
2 tags
Bipolar.
Stressed nanaman ako sobra. Hindi ko maintindihan bakit parang ako lang yung sobrang ganto. Iba kong blockmates nagagawa pang manuod ng anime, pumunta sa concerts, etc etc. Tapos ako nagiging ganto. -.- Hirap. Sa sobrang wala ko sa mood dahil sa schoolworks na to, pati emotions ko unstable na. A part of me says na "You don't have to worry. You don't have to be sad. You survived...
3 tags
Ugh.
This summer has brought on SO MANY changes. I do not like the changes that happened to me.  Nababaliw na ko.
1 tag
Life begins at the end of your comfort zone.
1 tag
Day 6- Your Favorite Jungler
I like Volibear. I like how he flips people and how he regenerates. Nah just kidding. I just like him cause he's cute XD
1 tag
I wonder why you never look for me.
2 tags
1 tag
2 tags
5 tags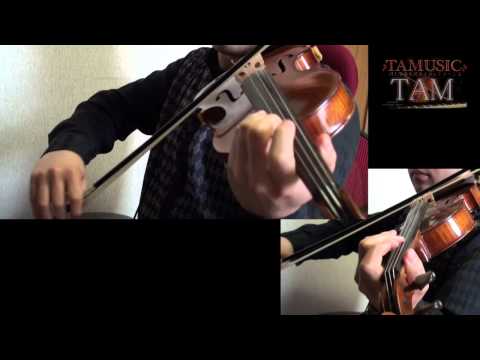 1 tag
Watch
the-absolute-best-posts: kochira: Japan .. you win again, another useless song stuck in my head for life.  Submitted by nessastooshort Follow this blog, you will love it on your dashboard HAD TO REBLOG THIS HERE. CUTEEEEEE VIDEOO. MADE ME HAPPYYYYYYYY :))
2 tags
Day 5- Your Favorite AP Champion
OH MYYY~ So many to choose from XDDDD LUXXXXXXXXXXXX!!!!!!!!!!!!!! :333333 can kill a champ in less than 3 secs. (of course not the tanky ones :3) but still~ when all 3 offensive skill lands, BOOM! anyway, I already posted bout Lux from Day 2. So this is it for now.
2 tags
Day 4- Your Favorite Tank
Hmmm, I think it would be Amumu. Aside from the fact that he has an AOE snare/hold, he really is a knight in shining armor. :)) A good amumu will always come to my rescue. He would throw that bandage at the predator who's hunting me and save me <3 Hmm that's all. cant type with my chihuahua licking me all over :))
2 tags
Day 3- Your Least Favorite Champion
Hmmm.. Since this asks for the least fave champion and not your most hated champion, I would say any ADR champ. Ive been playing as an APnuke or AP support. I have never gotten the hang of playing as an ADR champ. So I tried it sometime.. and it was hardddddddddddd. okay. yes for me it is. I always depend on my skills since im used at being an AP champ, It frustrates me that I cant play them well....
2 tags
Day 2- Your Most Used Champion
My most used champion (lately, not overall, cause it would be boring to answer annie again :)) ) is Lux :D Been trying to practice her more. Though id really like to train myself to use smartcasting, I just cant seem to try it in normal games. Im afraid Id bring misfortune to the team if I practiced there :)) haha So, yea that would be Lux :) Epic Moment: One time, when I just started using...
1 tag
3 C's of Life :)
Due to decision to be happy again, I googled Happiness literally. And tadaaaaaaaa!!   http://www.wikihow.com/Be-Happy Number 2! :)) Live by the 3 C's of life: choices, chances, and changes. You need to make a choice to take a chance or your life will never change. :) 
2 tags
Meh.
Don't read this post. I just had to open up to something. K. This is it. I am not as strong as people perceive me. I'm as fragile as an ice that I could just break down instantly. This is why I try to put up walls. I try to put them up so hard that when emotions come in, I couldn't handle it. I feel so pathetic. I like stuffed toys very much. The reason is that I find their...
2 tags
Day 1- Your Favorite Champion
Hmmmm.. My favorite champ would be Annie. Why? Here's why. She's kind of the first champ I mastered on my own. Yea sure, I did get a few tips from some players, but what I achieved with her is purely from my own experiences. Failures & successes alike. She's cute. And creepy. And some may underestimate her for being so squishy (and a bit slow) but when you know and do the...
2 tags
30 Day League of Legends Challenge →
30 DAY LEAGUE OF LEGENDS CHALLENGE! Day 1- Your Favorite Champion Day 2- Your Most Used Champion Day 3- Your Least Favorite Champion   Day 4- Your Favorite Tank Day 5- Your Favorite AP Champion Day 6- Your Favorite Jungler Day 7- Your Favorite Carry Day 8- Your Favorite Support Champion Day 9- Your Most Recent Game Stats Day 10- Skins you Own Day 11- Your Favorite Skin in the Game Day 12- Your...
2 tags
Temporary.
It seems like I have everything I need. But cliché as it may be, money can't buy happiness. What it offers is just temporary satisfaction.
1 tag
Tulog.
Ang aga ko nahiga kagabi para di na ko masermonan at medyo makita naman ng magulang ko na nag babago na ko. So mga 3:30 nahiga na ko, at bwisit lang, hanggang 6:30 gising n gising ang diwa ko. Mahapdi na mata ko pero ung diwa ko alive na alive. Andami ko naiisip gawin para sa pag gising ko.. Gumawa ng banana shake Maglinis ng computeran (dahil andaming ipis) Mag vacuum ng bahay, mag mop at kung...
1 tag